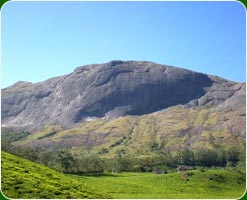 Area 827 sq. kms
Temperature 0oC - 25oC
Summer: 15.2oC - 25oC
Winter: 0oC - 10oC
Best time to visit September to May
Attappady Hill station is one of the most popular tourist destinations of Kerala.Attappady have a beautiful synthesis of mountains, rivers and forests, Attappady is of great interest to anthropologists. Attappady is the habitat of many tribes like the Irulars and Mudugas. The Malleeswaran peak is worshipped as a gigantic Sivalinga by the Adivasis who also celebrate the Sivarathri festival with great fervour.
The Malleshwaram peak is worshipped as a gigantic 'Shivalinga', by the tribals who also celebrate the festival of Shivratri with great gusto. The tribals celebrate the festival by lighting the top of this peak.
Located 38 kms from Mannakkad, the place consists of mostly hilly highland terrain, fed by the tributaries of the River Cauvery. An extensive mountain valley above the crest of the Ghat ranges with numerous rivulets of the Bhavani River, Attapady is inhabited mainly by tribes and some settlers from Tamil Nadu and it has the largest tribal settlement. The highest peak in the district is situated here.
How to Reach Attappady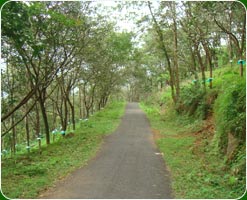 By Air
Coimbatore is the nearest airport to the hill station of Attappady and is located around 55 km from Palakkad, which in turn is just about 40 km from Mannarkkad.


By Rail
The nearest railway station to the quaint hill station of Attappady is at Palakkad, from where you can reach the green slopes of Attappady by a number of options of transportations. Attapaddy is around 40 kms away from Palakkad.


By Road
Attappady is well- connected to almost all its neighboring districts by smooth roads and an efficient system of local transport.

Kerala Travel Tips offers information on Attappady and online bookings for tours to Attappady. For more information or to book a tour to Attappady, please fill up the details in the given form.