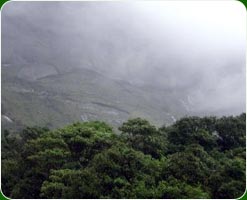 Area - 827 sq. kms
Best time to visit Malampuzha - August to March.
Temperature: 0oC - 25oC
Malampuzha a major tourist attraction is in the site of a large irrigation dam built across the Bharathapuzha. The town is set at the base of the hills of the Western Ghats and around the large reservoir are beautiful rose gardens and amusement parks for children as well as facilities for boat cruises in the reservoir. The famous work 'Yakshi' done by Kerala's famous sculptor Kanai Kunhiraman is another attraction in this garden.
Home to several tourist attractions, it is hardly surprising that the quaint hill station of Malampuzha is today one of the most popular tourist destinations of Kerala. If you are planning a holiday in Malampuzha, make sure you visit the following tourist attractions of Malampuzha:
The Malampuzha Gardens
The Malampuzha Gardens is also referred to as the Vrindavan of Kerala. The combination Western Ghats with the tranquil water of the reservoir created by Malampuzha Dam makes for one fascinating location. The garden has numerous green lawns, impressive flower beds, gorgeous pools, and relaxing fountains. The garden offers pedal-boat rides on an artificial canal. This endeavor is a great way to see the garden and also an excellent way to exercise. There are several rest spots scattered throughout the garden. Some of these spots are covered whereas others are left in the open.


Snake Park
Located in the same area as Malampuzha Dam and Malampuzha Gardens, is the Snake Park. This park is ultimately a snake rescue and rehabilitation center. It is a safe place for snakes to get help if they have been found out in nature injured. Likewise it is a safe place for humans to see with their own eyes a variety of snakes. Because of how these snakes are housed and handled, there is no danger to those that want to observe these cold-blooded reptiles. There is nothing amateur about this park, as it is managed by the Forests Department. Several different varieties of snakes, both poisonous and non-poisonous can be found at the snake park at any given time.


Hanging Bridge


Ropeway


Road Train


Telescopic Tower


Rock Garden
Amongst the magnificent surroundings located at Malampuzha is South India's first rock garden. It is in the same area as the Malampuzha Dam and the Malampuzha Gardens. World renowned Padmshree Nekchand of Chandigarh sculpted the rock garden. This garden is every bit as impressive as the surrounding greenery in a different way. The artistry in which the rocks were organized is something to behold. With its surrounding landscape i.e. Western Ghats, this rock garden is a rather inspirational place to sit and ponder on life without many distractions.


Fantasy Park
Fantasy Park is an amusement park that was designed by Neo Tech Amusements and Resorts Ltd. This amusement park won the Best Innovative Tourism Product in the State by the Kerala tourism department in 1998. Every single day there are thousands of people that come to enjoy this family park. There are beautiful gardens and fountains to enjoy as well as a wide variety of amusement park rides to experience. Food places are available right at the park for your convenience.


Malampuzha Dam
Work on the Malampuzha Dam was begun in 1949. Six years later it was completed and dedicated in 1955. The dam's capacity is 115.06 meters. The dam created the largest irrigation system in Kerala with a network of canals. This reservoir is in a majestic setting. It is located in the Western Ghats with the Ghats towering over the reservoir. The landscape by the dam is green and incredibly beautiful. The Malampuzha Garden is located right by the dam. The reservoir created by the dam is used as a boating destination by many people including tourists.


Reservoir
The Malampuzha Dam forms a beautiful water reservoir. This reservoir is located right in the middle the Malampuzha Gardens. The famous garden is made lush and green from the existence of this reservoir, and the reservoir in turn is given a picturesque surrounding from the garden. This water basin is used for both fishing and boating. Locals as well as tourists like to take advantage of this magnificent water experience. The beautiful gardens are viewed well from a boat on the reservoir. It the boating and fishing provide relaxation while enjoying the breathtaking garden surroundings.


Yakshi Statue
The Yakshi Statue is yet another interesting feature in the Malampuzha area. It sits directly in the Malampuzha Gardens and is set off beautifully by the greenery that surrounds it. This statue is an enormous rock sculpture of Yakshi created by the renowned sculptor Kanai Kanhiraman. Yakshi is traditionally thought of as an enchantress, and this persona adds to the intrigue of this magnificent piece of art. To make this statue even more impressive, the entire huge piece was carved out of one single piece of granite. It definitely takes a master artist to manage creating such magnificence with only one huge piece of rock.


Udan Khatola
The Udan Khatola is one of the most loved attraction at Malampuzha Gardens. It is the only Passenger Ropeway in South India and is a unique and impressive way to survey the scenery below. This ropeway allows you to travel above the garden, at a height of 60 feet. This height allows you to have a fantastic look at the green garden below, but also of the impressive Western Ghats. The ride is very safe and takes twenty minutes. The ride has two-seater chairs which are 64 in number. These have transparent hoods that provide both clear view of Malampuzha Gardens and safety as well. The cost for a ride ranges from Rs. 30 to Rs. 150, depending on your situation.


Thread Garden
The thread garden is an extremely unusual garden to visit. This garden contains flowers and plants, but remarkably these flowers and plants are not real Not only are they fake, but they are made of thread. These thread flowers and plants are not even created using a machine or even a needle. These intricately made flowers and plants are all created by being woven by hand. Even more remarkable is that there are not just a few of these flowers on display. There is an entire flower garden made of thread to meander through. This exploring experience is awe inspiring as one ponders the time and effort that went into creating such a magnificent sight.


Thenkurussi
Thenkurussi is a small village that is well known for its rich and varied heritage. There are several famous temples located there. These famous temples include the Siva Temple, the Thayankavu Temple, and the Elamannam Sanakaranarayanan Temple. Each of these temples has a fascinating history. For example, the Thenkurussi Siva Temple has a history that goes back several centuries. The Siva Temple was originally built by Kozhikode Saamoothiris, although today it is governed by the Local Kshetra Committee. Thenkurussi is especially popular to visit during the festivals. The temples at this time are a draw for people from the area as well as for tourists.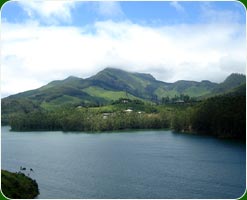 A wide variety of amusement opportunities exist in Malampuzha, thus it has become one of the finest places to visit in India. No matter what activities you are looking to participate in, Malampuzha can deliver.
If you are drawn to breathtaking views, this gem of a city has plenty such sights to offer thanks to the greenery as well as the Ghats themselves. If you want to experience some exotic animals, this area can provide you with that possibility. Water activities and relaxing gardens are also possible in the area.
How to Reach Malampuzha Hill Station of Kerala
By Air
Coimbatore is the nearest airport to the hill station of Malampuzha and is located around 55 km from Palakkad, which in turn is just about 40 km from Mannarkkad. If you are traveling to Malampuzha from Cochin the distance that you have to traverse is around 160 kms while Trivandrum is located at a distance of around 382 kms away from Malampuzha.


By Rail
The nearest railway station to the quaint hill station of Malampuzha is at Palakkad, which is just around 5 kms away from the main city of Malampuzha. Palakkad is one of the most important junctions of the Southern Railways.


By Road
Malampuzha is well- connected to almost all its neighboring districts by smooth roads and an efficient system of local transport. The region is also well- linked to several districts of Tamil Nadu by well- maintained motor-able roads. A number of bus services also provide service to the region, connecting Malampuzha with a number of other cities like Trichur, Guruvayoor, Cochin, Calicut, Kottayam and Trivandrum.