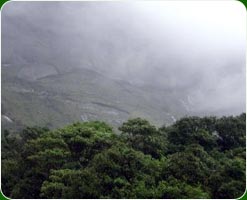 Altitude - 658 m to 2328 m
Best Time to visit - September To May.
Temperature range : 39 C- 20.4 C
One of the prettiest hill stations in India, the Silent Valley is a must visit while planning a trip to Kerala. The Silent Valley is also one of the most important national parks and wildlife sanctuaries of India, with its natural beauty being the perfect background for the comfort of a number of rare species of flora and fauna. Much of the natural charm of the Silent Valley is still well preserved today, with the scenic landscape of the Valley also being home to a number of aboriginal tribes mainly led by the Kurumbar Tribes, who make the tour to the Silent Valley even more special by their rustic charm.
The abundant tropical greenery, rolling slopes, majestic hills and rivers together contribute to the splendor of the Silent Valley National Park making it a perfect wildlife destination for tourists. The valley has four types of vegetation, the rain forests with abundant bamboo, rosewood, teak, amla and semal trees, the tropical hill forests, grasslands and the temperate forests. With this extensive bio-diverse vegetation, the wildlife in the Silent valley is equally remarkable. Tigers, lion-tailed macaques, and elephants, Malabar squirrel's, and Nilgiri langur along with the exclusive herbs and plants are found here.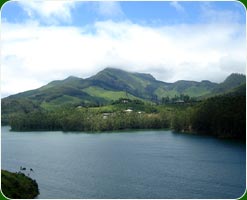 The scenic slopes of the Silent Valley are home to a number of rare species of birds, animals and plants which include:
Ceylon Frogmouth
Great Indian Hornbill
Nilgiri Laughing Thrush Or The Rufous-Breasted Laughingthrush
Long-Legged Buzzard
Red Winged Crested Cuckoo
Malabar Pied Hornbill
Nilgiri Laughing Thrush
Pale Harrier
Nilgiri Pipit
Nilgiri Wood-Pigeon
Nilgiri Flycatcher
Nilgiri Laughing Thrush
Black Bulbul
How to Reach Silent Valley Hill Station of Kerala
By Air
The airport nearest to the Silent Valley is at Coimbatore which is located around 55 km away from the hill station.


By Rail
The nearest railway station to the quaint hill station of Silent Valley is at Palakkad which is around 55 kms away from the Valley and is well- connected to the hilly slopes of Silent Valley
By Road
Silent Valley is well- connected to almost all its neighboring districts by smooth roads and an efficient system of local transport. One of the most convenient forms of transportation used in the region is the auto which travels along the following routes:
- Coimbatore - Anakkatty - Mukkali - 90 km
- Coimbatore - Palakkad - Mannarkkad - Mukkali - 120 km
- Kozhikode - Palakkad - Mannarkkad - Mukkali - 120 km