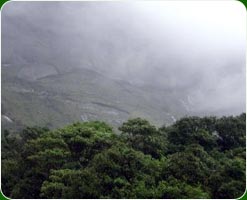 Altitude - 1800 m Above Sea Level.
Best Time to visit - September To May.
Location - 16 Kms From Munnar, Kerala.
Main Attraction - 16 Kms From Munnar, Kerala.
Devikulam is a tiny hill station in Kerala. Devikulam hill station is located at a height of 1800 meters above sea level and is around 16 kilometers from Munnar in Kerala. Devikulam is a hill station and is a combination of two names Devi (Goddess) and Kulam (Lake). It is believed that Goddess Sita took her bathe in the dazzling waters of this serene lake when she stayed in the adjacent forests. Devikulam offers the best opportunity to snuggle closer to Mother Nature. It is a small hill station in Kerala in the Idukki district.
Devikulam hill station is famous for its unique flora and fauna. The hill station has a paradise like feel to it and nature blooms in its best form here. Nothing can beat the experience of taking a walk in the early morning mist along the softly gushing waterfalls that cascade from steep heights. All this creates a magical atmosphere to the place and adds to the romantic beauty here. All we can say is come to devikulam to feel the natural beauty yourself. No words can describe the serenity of this wonderful hill station.
This place is evident to the luxuriant appeal and grace of Nature and is opulently endowed with awe-inspiring scenes. This exemplary locale exposes many features of natural beauty. Devikulam Lake is a spot of fascinating scenic beauty and the clear waters encompassed with tall trees, flowering shrubs and chirping songbirds make it an apposite picnic spot.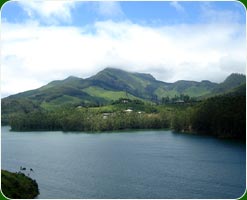 Devikulam is abundant with melodious singing birds to ferocious wildlife and has radiant springs as well as lakes with fruit trees and aromatic spices to stimulating tea.
The Devikulam Lake is famous as it possesses massive therapeutic properties. This lake is opulent with therapeutic properties as the mineral water fountains as well as natural spring from curative minerals spurt with this lake water.
The tea, pepper, cardamom and clove plantations not only are beautiful to look at, but also refresh the spirit.
Besides the immaculate beauty of this region, trout fishing is one of the main attractions that appeal many of the visitors.
How to reach Devikulam
It takes about four hours to reach Devikulam from Cochin. Cochin is approximately one hundred and forty nine km from Devikulam. Devikulam lies at a distance of nearly 132km from Kottayam. Devikulam can be reached in four hours from Kottayam.